Thursday, May 18, 2006
Gokusen Episode 4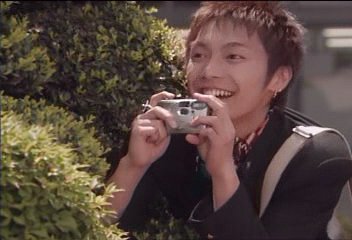 Trouble for Fujiyama-sensei! Noda develops a crush on the beautiful young tracher, and gives her a necklace he bought her. However he is crushed when after school one day he observes her throwing the necklace away. Even worse, she is working at a hostess club! Noda, angry at what he sees as rejection, lets the school administration know that Fujiyama is working this second job in the evenings, landing her in hot water! Yankumi struggles to make peace between Noda and Fujiyama-sensei, and to save Fujiyama-sensei from getting fired. But it will take a lot of studying by her students to get the job done!
source: http://www.futureblues.com/gokusen

DOWNLOAD TORRENT FILE - sars-fansubs.com
gokusen_ep04_dvd[sars].avi | 350mb
Don't have any idea about Torrent files?
Read this
Vina @ 6:28 PM | Category: | PermaLink |
------------------