Friday, May 19, 2006
Gokusen Episode 6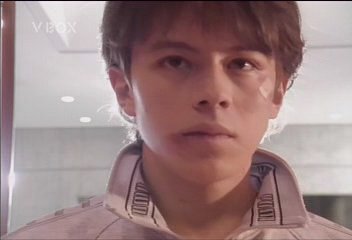 Hey, it's sports tournament time, and class 3-D is in dire straits! They need one more person so that they can play in the basketball game, and amazingly enough, YanKumi discovers that there is another student in class 3-D that she did not know about. Her class roster pages were stuck together, and she never before saw the name listed on the next page. Apparently the boy was a victim of bullying by Kuma and Minami a long time ago, and has refused to return to school ever since. Yankumi decides to convince him to return to school so that they can play the basketball game. However the boy is extremely reluctant, and it takes a little combat training and toughening up to get the boy to face his fears and play alongside his former tormentors. We also get to see some cute flashbacks of young Yankumi learning to fight!
source: http://www.futureblues.com/gokusen

DOWNLOAD TORRENT FILES - sars-fansubs.com
gokusen_ep06_dvd[sars].avi | 350mb
Don't have any idea about Torrent files?
Read this
Vina @ 2:52 PM | Category: | PermaLink |
------------------